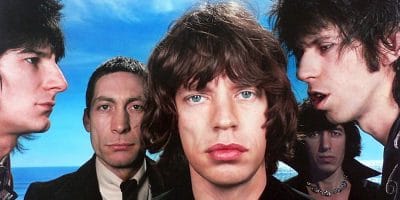 The rock & roll genre has been synonymous with partying ever since The Beatles and Elvis made females throw themselves about with unbridled enthusiasm. Rock music and dance have always gone hand in hand, and there have been countless songs that have combined the two genres to create unforgettable anthems that get people moving and grooving.
Rock & roll always sneaks its way into a dance party, birthday or wedding and here we pay homage with an A to Z of the best upbeat classic rock and roll songs. Play these loud and they're guaranteed to make you move.
ABRACADABRA – The Steve Miller Band
Abracadabra was released in 1982, and came from the album of the same name.
The song became a worldwide hit, charting in ten countries and topping the charts in six- including Australia. In the U.S., the song was No. 1 on the Billboard Hot 100 for two non-consecutive weeks, becoming the band's third number one hit in the U.S. along with The Joker and Rock'n Me.
AFRICA – Toto
Although none of the members of Toto had ever travelled to Africa, the song became their first and only song to reach number one on The Billboard Hot 100 chart. Taken from their fourth studio album Toto IV (1982) the song reached number 5 in Australia, selling 630,000 copies, (certified 9 x platinum,) on the ARIA chart.
Keyboard player and co-writer, David Paich, has said the melody and lyrics for the chorus came to him while noodling on a keyboard, in about 10 minutes.
As of August, 2021, the video for Africa has over 694 million views on YouTube, and 1 billion plays on Spotify.
ALL THE SMALL THINGS – Blink 182
After most of the songs had been written for Enema of the State, lead singer and guitarist, Tom Delonge, thought the album needed a catchy, simple song. All the Small Things, was written about Delonge's girlfriend, and was obviously destined to be a single. It reached number 6 on The Billboard Hot 100 chart, and number one on, The Billboard Alternative Playlist.
The hilarious film clip of All the Small Things, has the three band members performing a parody of 1990's boy bands, and pop divas.
"Always, I know, You'll be at my show
Watching, waiting, Commiserating."
AND WE DANCED – The Hooters
Taken from the 1985 album, Nervous Night, And We Danced is a no frills kind of song. While working on the song, the band felt it was "…a basic, workingman's rock and roll record. In a sense, a bit of territory that maybe Springsteen or somebody would cover, a little of that nostalgia kind of straight ahead lyrics."
The distinctive sound that begins the song, is made by a Melodica. It is a combination keyboard/harmonica reed instrument played by mouth, (the "hooter" from where the band got their name), with keyboard notes which can be played to produce a harmonica-like sound.
ARE YOU GONNA GO MY WAY? – Lenny Kravitz
Who can forget the awesome film clip that accompanied Are You Gonna Go My Way? The drummer with the phenomenal afro, wearing her fly-inspired sunglasses? The crowd surfing? Lenny's dreads?
Are You Gonna Go My Way? Features a massive drum sound, coupled with a guitar lick that brings the song together.
Taken from the 1993 album of the same name.
BEAT IT – Michael Jackson
Written when he was 24, Beat It is taken from Jackson's sixth album, Thriller. Released in 1983, the song is famous for its anti-violence video, and the blistering guitar solo by Eddie Van Halen. It's rumoured that jokingly, Eddie Van Halen asked to be paid in beer.
Etched in history, Thriller remains one of the biggest selling album of all time, with sales of 70 million copies worldwide.
CENTREFOLD – The J Geils Band
An upbeat song that tells the story of a guys high school crush, who years down the track, he stumbles across in a "…girly magazine."
Known for their blues-based sound, the band embraced elements of new-wave pop, and scored their first mainstream hit. The song reached number 1 on the Billboard Hot 100 in February 1982, and stayed there for 6 weeks.
DANCING IN THE DARK – Bruce Springsteen
Dancing in the Dark, hardly needs an introduction. What is worth noting, is that this was Springsteen's first time adding synthesizer riffs, to one of his songs. Infact, he released two 12 inch recordings- the Dancing in the Dark (Blaster Mix), and the Dancing in the Dark (Extended Remix.)
"You can't start a fire
Sittin' 'round cryin' over a broken heart
This gun's for hire
Even if we're just dancin' in the dark
You can't start a fire."
DANCING IN THE STREET – David Bowie & Mick Jagger
Calling out around the world,
Are you ready for a brand new beat?
Here you'll find, Bowie and Jagger trying to outdo one another, against pounding drums, and Motown-style saxophones. Released as part of the Live Aid charity, the song was recorded in four hours.
EVEN FLOW – Pearl Jam
Ten, the album you'll find Even Flow on, recently turned 30. The second single released from the album, Even Flow has a huge chorus, and a massive rock feel. Although Ten was a relatively quick album to record, Even Flow was the exception, with 50 takes required.
EVERLONG – The Foo Fighters
From the 1997 album, The Colour and the Shape, Dave Grohl has explained the meaning behind the song. At the time Grohl wrote the song, he was going through a divorce, and his intense emotions towards his new love, Louise Post from Veruca Salt, combined with a unique chord, exploded to create the exquisite song. Often touted as one of their best, Ever Long is a post-grunge, alternative rock masterpiece.
EYE OF THE TIGER – Survivor
Released in 1982 from the Rocky III soundtrack, the opening explosive power chords of Eye of the Tiger, hit the listener like a blast or punch to the face. Sylvester Stallone insisted that the song he requested Survivor to write, had "…a pulse" to accompany fists being slammed into bruised eye sockets. The song's punchy, staccato riff was perfect and has continued to receive regular play on classic rock radio.
FOOTLOOSE – Kenny Loggins
If you're having a bad day, or a crowd begins to nod off, Footloose will certainly be a remedy for both. Trying to sit still while the song plays is impossible, and even the daggiest, un-coordinated dancer, is sure to join the crowd. Released in 1984, and featured in the film and soundtrack of the same name, Footloose is an homage to all the memorable things about the 80's- big hair, taffeta, shoulder pads, and being, well- footloose.
I LOVE ROCK N ROLL – Joan Jett and The Black Hearts
Originally sung by The Arrows in 1975, I Love Rock N Roll became the first hit for Joan Jett and the Blackhearts. Jett discovered the song while touring England with her band, The Runaways, and wanted the band to record the song. None of the other girls liked it, so in 1979, Joan recorded a rough version with Paul Cook and Steve Jones of The Sex Pistols. After re-recording it in 1981, the song was a massive hit.
It's simple, anthemic style, Jett's sneering vocal performance, the finger snapping, hand clapping, lazy guitar lick, all combine to make I Love Rock N Roll, the quintessential pick up song.
I'M STILL STANDING – Elton John
There's not much to say about I'm Still Standing that hasn't been already said, but may I add- the best revenge is living well, and that's exactly what Elton did. Released in 1983, and speaking of the hurt of a past relationship, I'm Still Standing is a positive, affirming song. The song conveys the idea that even after a difficult breakup, you can find your confidence.
"The threats you made were meant to cut me down
And if our love was just a circus, you'd be a clown by now."
JESSIE'S GIRL – Rick Springfield
Unrequited love is always an excellent topic for writers, and Rick Springfield drew from his own personal experience to write, Jessie's Girl. It's a song about a man, who is secretly falling for the girlfriend of his friend.
A mid-tempo groove, with a sweet guitar lick.
JUMP – Van Halen
Jump is Van Halen's most successful song, reaching number 1 on the US Billboard Hot 100. The song was a departure from their usual style, and sounded more radio friendly, which no doubt helped the song become popular in the mainstream. Eddie Van Halen recorded the synth line in 1981, and in 1983, David Lee Roth found the unused song idea, and wrote the lyrics. The song comes from a rock n roll foundation, that uses simple rock elements in its instrumentation.
KICKSTART MY HEART – Motley Crue
There is nothing subtle about this song. Nothing. The hair is big. The drums are loud. The pants are tight. Everyone is covered in ink. The guitar grooves are chunky. Oh, and the subject is the heroin overdose of bassist, Nikki Sixx. He was legally dead, and then paramedics revived him. Yep. Nothing subtle here- just a speedy, unrelenting, hard rock groove, that will have you reaching for your Ventolin Inhaler.
LEGS – ZZ Top
Two men with beards, and a drummer named Beard, with no beard. That's ZZ Top. Legs comes from their 1983 album, Eliminator, and is their first venture into the electronic elements of music. The pulsing sound that can be heard throughout the song, is from a synthesizer, and brings a new-wave, synth-pop vibe to the song.
LIGHTNING CRASHES – Live
Lightning Crashes is a song that shifts from gentle and still, to intense and forceful. Highlighting the diverse range of Ed Kowalczyk's vocals, the song was written on acoustic guitar, and is an example of Live's interest in religion and mysticism. The song was dedicated to a high school friend, who had been killed in a car accident.
"The angel opens her eyes
Pale blue colored iris, presents the circle
And puts the glory out to hide, hide."
LIVIN' ON A PRAYER – Bon Jovi
Since 1986, We've been hearing about Tommy and Gina, and their working-class struggles. From the album Slippery When Wet, Livin' on a Prayer is a relatable song, with many fans and listeners experiencing similar hardships, but who have love and ambitions to get them through. Richie Sambora famously used a Talkbox, an electronic device that allows a guitar player to make distorted sounds, to sing throughout the song.
Tommy and Gina made another appearance in Bon Jovi's 2000 single, It's My Life. So did Richie's Talkbox.
THE LOOK – Roxette
The Look is a pop-rock song, which includes digital snare drums, synthesizer, and guitar. Released in 1989, an American exchange student returned from Sweden and urged his local radio station to play the song. Roxette had previously been rejected as "…unsuitable for the American market," and didn't have an American contract. Thanks to Dean Cushman, the exchange student, the song grew in popularity and climbed the charts.
LOVE IS A BATTLEFIELD – Pat Benatar
Originally written as a ballad with a sweet melody and moving chord changes, the song developed into something entirely different. Neil Giraldo, Benatar's husband and producer, experimented with drum machines and a live band, which became the version used as the single. Love Is a Battlefield reached number one on the Australian singles chart in February 1984, and remained there for five weeks.
LOVE SHACK – The B-52's
If you want to fill the room with anticipation, watch the crowd waiting impatiently for THAT moment in the song.
You're what?
Tin Roof.
Rusted
MR BRIGHTSIDE – The Killers
Written by Brandon Flowers, and Dave Keuning, the song is about Flowers first serious relationship, and how he suspected his partner was cheating on him, (she was.) The lyrics are crammed with paranoia, jealousy and suspicion, while Flowers rapid fire vocal style, melds seamlessly with the rest of the band.
"It started out with a kiss; how did it end up like this?
It was only a kiss, it was only a kiss."
MY SHARONA – The Knack
The bass line in the middle of My Sharona, is one of the most recognisable you'll hear. You know the one dddddddddddddd….- My Sharona! Catchy, ear worm material, taking us from 1979, into the 80's.
When Doug Fieger, (lead singer of The Knack,) met Sharona Alperin, (Yes, Sharona was a real person), he said "It was like getting hit in the head with a baseball bat; I fell in love with her instantly." I think some of us felt like that, when we first heard My Sharona.
NEW SENSATION – INXS
With their brand of white, pop, funk, New Sensation was the third single released from KICK. Michael Hutchence wrote the lyrics, which seem to encourage us to live boldly, seeking out new sensations. It has an uplifting, infectious groove, with a high energy performance by the band, and a scorching saxophone solo.
NUTBUSH CITY LIMITS – Ike and Tina Turner
In 1973, Tina took the reins away from Ike long enough, to write Nutbush City Limits. Arguably, their most famous song, Tina wrote the semi-autobiographical song, about the town she grew up in, Nutbush, Tennessee. The song also had what is known as a Line Dance, created during the 70's disco era. Oddly enough, the dance became very popular in Australia during the 80's.
POUR SOME SUGAR ON ME – Def Leppard
This tune is a great example of a hard rock song, made for singing loudly with your mates. At karaoke, nightclubs, birthday parties, or any get together, Pour Some Sugar on Me is a good old crowd-pleaser. An energetic song, filled with Rick Allen's ferocious drumming style.
One of the singles released from the 1987 album, Hysteria, included Love Bites and Animal.
REAL WILD CHILD (WILD ONE) – Iggy Pop
Originally recorded in 1958 by Australian performer, Johnny O'Keefe, this song was included in Pop's 1986 album, Blah Blah Blah.
Straight ahead rock n roll, with lyrics about being cool, and… well, wild.
The original version was the first Australian rock recording to reach the national charts, and has been used as the "theme" song for over 20 years on Rage.
REBEL YELL – Billy Idol
Snarling Mr Idol, released this gem in 1983. Co-written with guitarist, Steve Stevens, (he with the lions mane,) Idol has said he saw members of the Rolling Stones drinking Rebel Yell Bourbon, at an event they both attended, and liked the name. The instrumental introduction played by Stevens, was intended to sound like a fusion of electric guitar and keyboards, when in fact, it was a single guitar.
ROCK AND ROLL ALL NITE – Kiss
Whenever the word "anthem" is used to describe a song, Rock and Roll All Nite, is one of the first to come to mind.
The song initially received a lukewarm response, until it was included on their 1975 live album, Alive! It soon became the ritual song performed at the end of each Kiss Concert, and was sung as a celebration, and is reminiscent of old upbeat rock songs. During the recording, friends, family, and road crew, were brought into the studio to perform handclaps, and sing, with members of the road crew, using the zippers on their jackets, to produce sound.
ROCK THE CASBAH – The Clash
For many mainstream radio listeners, Rock the Casbah was probably the first song by The Clash they'd ever heard.
Joe Strummer, (vocalist and songwriter,) created a fictional story about an Arab King, who attempted to ban music, while drummer, Topper Headon, recorded the bulk of the instrumental track alone. For the final recording, electronic sound effects were used, combined with a few added guitar and percussion elements.
"The Sheik, he drove his Cadillac
He went a-cruisin' down the ville
The muezzin was a-standin'
On the radiator grille (ow!)"
SANTA MONICA – Everclear
With its images of palm trees, and sunshine, Santa Monica should be a song to listen to, while cruising on a Summer day.
The song begins with a simple, calm, guitar intro, and then moves onto a mid-tempo vibe, with the song swirling into thrashing drums, guitar, and vocals. It's one of those, soft-loud songs, (think Change in the House of Flies by Deftones.) With the support of alternative radio, the song reached the Top 40 in Australia.
SEMI-CHARMED LIFE – Third Eye Blind
Semi-Charmed Life is a post-grunge, alt-rock song, with big chords, and a rap-influenced vocal style. Radio friendly, but inspired by crystal-meth addiction, the uncertainty of life, and falling apart. The cheerful melody of Semi-Charmed Life, acts as a disguise, concealing the dark meaning of the lyrics.
SIMPLY IRRESISTABLE – Robert Palmer
Prior to the release of Simply Irresistible, Palmer had hits with, Bad Case of Loving You, (1979,) and Johnny and Mary, (1980.) Simply Irresistible comes from the 1988 album, Heavy Nova, Palmer's ninth studio album.
The gritty, soulful voice of Palmer, combined pop and rock to win the 1989 Grammy for Best Rock Vocal Performance, Male. And of course, there's the iconic, chic film clip.
SOME LIKE IT HOT – Power Station
80's Supergroup, Power Station, consisted of John and Andy Taylor, from Duran Duran, solo artist, Robert Palmer, and Tony Thompson from Chic. The song made the drums its primary focus, and gave Tony Thompson an opportunity to showcase his skills. The song has a funk rock vibe, with John's slappy bass technique, Andy's blistering solo, and Robert's silky voice, and all complimenting the wicked drum sound.
START ME UP – The Rolling Stones
This is the song that cost Microsoft $3 million to use for a commercial. I don't think the Stones needed the money, but for awhile, people that bought a Microsoft product were probably humming Start Me Up.
Keith's trademark opening riff, Charlie's steady backbeat, Bill's echoing bass, and Ronnie's riff, all meld with Mick's rambling vocal delivery. On the surface, Start Me Up could easily be a song about a car, or a Microsoft operating system, but you'd be a fool not to see all the sexual metaphors.
THE STROKE – Billy Squier
No, this is not a song about masturbation. According to Billy Squier, The Stroke is about the music industry, and what goes on behind the scenes. Phrases like- "…ear pollution," "…don't take no rhythm," and "…when you find you've bled me, slip on by," paint a dismal picture of the business end of making music. That aside, The Stroke has a very distinctive drum sound, a cool rock riff, and Squier on harmonica.
SUMMER OF 69 – Bryan Adams
Reminiscing about days of the past, Bryan Adams tells the story of an idyllic summer, a time he looks back on fondly.
With a steady groove, and Bryan's vocals melding together, Summer of 69 is a feel-good song for all of us.
"And now the times are changin'
Look at everything that's come and gone
Sometimes when I play that old six-string
I think about ya 'n wonder what went wrong."
SWEET CHILD O' MINE – Guns and Roses
Sweet Child O' Mine begins with a guitar riff that is recognisable all over the world. Plunging the listener into the heart- literally, of Axl Rose, this is a song written about his girlfriend. It's not sloppy romantic, it's rockmantic.
The story goes that Slash was mucking around with his guitar, and didn't think much of what he was playing. Axl, on the other hand, loved it, and bugged Slash to keep playing it. Meanwhile, Izzy Stradlin begins noodling with some chords, and Sweet Child O' Mine came together. To this day, Slash says it's their worse song.
TWO PRINCES – The Spin Doctors
This is what is known as a "feel good" song. The vocals are playful and melodic, the instrumentation is energetic, and in terms of style, it's a great example of pop rock.
Lead singer of the Spin Doctors, Chris Barron, was a huge literature fan, and enjoyed reading fantasy novels. He read about wizards, kings, queens, princesses, princes, castles, Lord of the Rings etc, and used princes as characters in Two Princes.
UNDER PRESSURE – David Bowie and Queen
Featuring two unrivalled vocalists, an instantly recognisable bass line, in your face drumming, and a guitar lick performed by a Doctor of Astrophysics, Under Pressure is a potent mix of incendiary elements.
And it's a phenomenal song.
UNDER THE BRIDGE – The Red Hot Chilli Peppers
Although Red Hot Chilli Peppers had been around for awhile, it wasn't until the release of Under the Bridge, that the band had mainstream success.
The lyrics to Under the Bridge started life as a poem, which Anthony Kiedis wrote while depressed. He had been reminiscing about his times as an addict, and how his life had changed. He was now sober; he'd experienced a relationship break up, and felt lonely.
After Keidis shared the poem with the rest of the band, Under the Bridge began to gel. The rest of the band helped develop the overall feel, and to enhance the song, John Frusciante's mum and friends performed the choir section at the end of the song. It's not a typical RHCP song. It's softer, and has a ballad type feel.
WALK THIS WAY – Aerosmith & Run DMC
Here are two different musical styles, blending together seamlessly. Walk This Way is probably one of the earliest examples of Rap-Rock, which was later embraced by bands like Limp Biscuit, and Korn. The collaboration was a huge success upon its release in 1986, with Aerosmith recording the original version in 1975.
WE'RE NOT GONNA TAKE IT – Twisted Sister
Taken from the 1984 album, Stay Hungry, We're Not Gonna Take It, is an anthemic song. A song for the young, and for people everywhere, fighting the powers that be, and inspiring rebellion.
WHIP IT – Devo
From Akron, Ohio and formed in 1973, Devo famously featured two sets of brothers: Mark and Bob Mothersbaugh, and Gerald and Bob Casale.
Whip It reached number 14 on the Billboard Chart in 1980.
WHERE THE STREETS HAVE NO NAME – U2
All you need to hear are the opening bars of guitar, and you know you're going on a ride with U2.
Singing about Belfast, U2 rip a hole through our ears, using the Holy Four- vocals, bass, drum, and guitar. The song was difficult to record, with the band working on it for weeks. Erasing the recordings of the song was considered, but in a final attempt to salvage it, various takes were compiled, and the song was released as a single.
WORKING FOR THE WEEKEND – Loverboy
Why do we work? For the weekends! Well, at least that's what Loverboy thinks.
Working For the Weekend is a catchy, no frills, radio friendly, rock song. With a slick guitar sound, new wave synthesizer, an energetic vibe, and a gigantic hook, how could you possibly sit still? Working For the Weekend is not musical brain surgery, but it certainly gives you 3 minutes, and 42 seconds of dance floor fun.
YOU SHOOK ME ALL NIGHT LONG – AC/DC
With Brian Johnson's ear shattering vocal, coupled with Angus Young playing straight ahead, good old-fashioned rock n roll, (on his Gibson SG,) You Shook Me All Night Long, is a perfect example of their signature style. AC/DC may not veer far from their place on the rock n roll highway, but what they do, they do well.
"She had the sightless eyes, telling me no lies
Knocking me out with those American thighs."
Honourable Mentions:
After extra thought, there are a few tracks that we just couldn't leave out, those being:
You Really Got Me – The Kinks
Magic Carpet Ride – Steppenwolf
Every Little Thing She Does Is Magic – The Police
Are you Gonna be my Girl – Jet
Don't Stop Believin' – Journey
Good Times – INXS & Jimmy Barnes
R.O.C.K. in the USA – John Mellencamp
Takin' Care Of Business – Bachman-Turner Overdrive
More Than a Feeling – Boston
Joker & The Thief – Wolfmother
Here It Goes Again – OK Go
Cherry Pie – Warrant
Kyrie – Mr. Mister
Check out our other rock & roll-related post – 125 Rockin' Dance Songs from the 50s & 60s.
You can also enjoy the playlist on Spotify below: